European topic centre - university of malaga
Meet our team members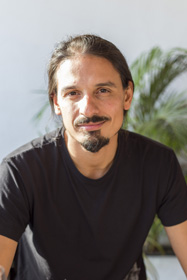 Emanuele Mancosu
Data manager and GIS specialist
Emanuele Mancosu
Data manager and GIS specialist
---
---
---
Strong interests and curiosity about environment subjects and informatics technology. The academic career was orientated in natural science finished in 2004 with highest honors with particular attention on geographic information system, where was realized as final work a digital map about different levels of vegetation of a WWF Natural Park, close to Cagliari. A long experience of life in South America and a shorter one in Lapland allows increasing social skills and knowledge of foreign languages as Spanish and English, practice with computer science and computer technician, strong contacts with people and with the nature. In 2007 improve his studies with a master degree in SIG in the Autonomous University of Barcelona (UAB).
This studies allow to increase and to broaden the knowledge about GIS, in specifics, how to create and edit a Map in digital format, how to design, create and maintain a database, how to do spatial analysis, bases of programming with Visual Basic, JavaScript languages, create and manage a Web Server. Moreover a final work with three months practices in UAB to develop a prototype of a Geoportal to store, manage and publish the metadata of the center with the software GeoNetwork opensource.
From February 2009 he is working in the ETC (before in UAB and currently in UMA) covering tasks as jointly responsible for the system administrations' tasks, responsible for the management of the Reference Data maintaining a inventory and checking the quality of the information on topological and geometrical aspects. Support for GIS tasks and land use scenarios in different ETC/SIA projects. He is also responsible of hardware maintenance in the center.
Journal Articles
Proceedings
Technical Reports
Presentations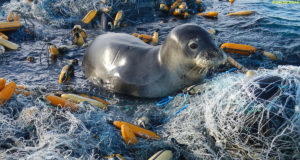 On the occasion of the workshop organized by IUCN and Région Sud in collaboration with its CPMR partner, the ETC-UMA Director, Dania Abdul Malak is presenting today 1 April 2022 a highlight on the wide range of actions required to ...
Read More