Students from 80 centers from all over Andalusia came together on Friday 19 May 2023 at the High School of Industrial Engineering of the University of Malaga to participate, one more year, in the Andalusian Technology Fair 2023.
Antonio Sanchez and Gabriel Martorell, from the ETC-UMA team, participated in the 2023 edition with a conference and a workshop entitled The Earth from space: Breakneck speeds, laser beams and time travels. The presentation focused on the "science fiction" behind the technology of artificial satellites for Earth observation and its enormous potential to get to know the situation of our planet and to monitor the impact of human activities on it. During the workshop, the students were trained on the use of satellite images to study the surroundings of the Doñana National Park in Andalusia while learning about the various uses of the territory and the diverse human activities that put pressure on the natural environment, especially in relation to water management.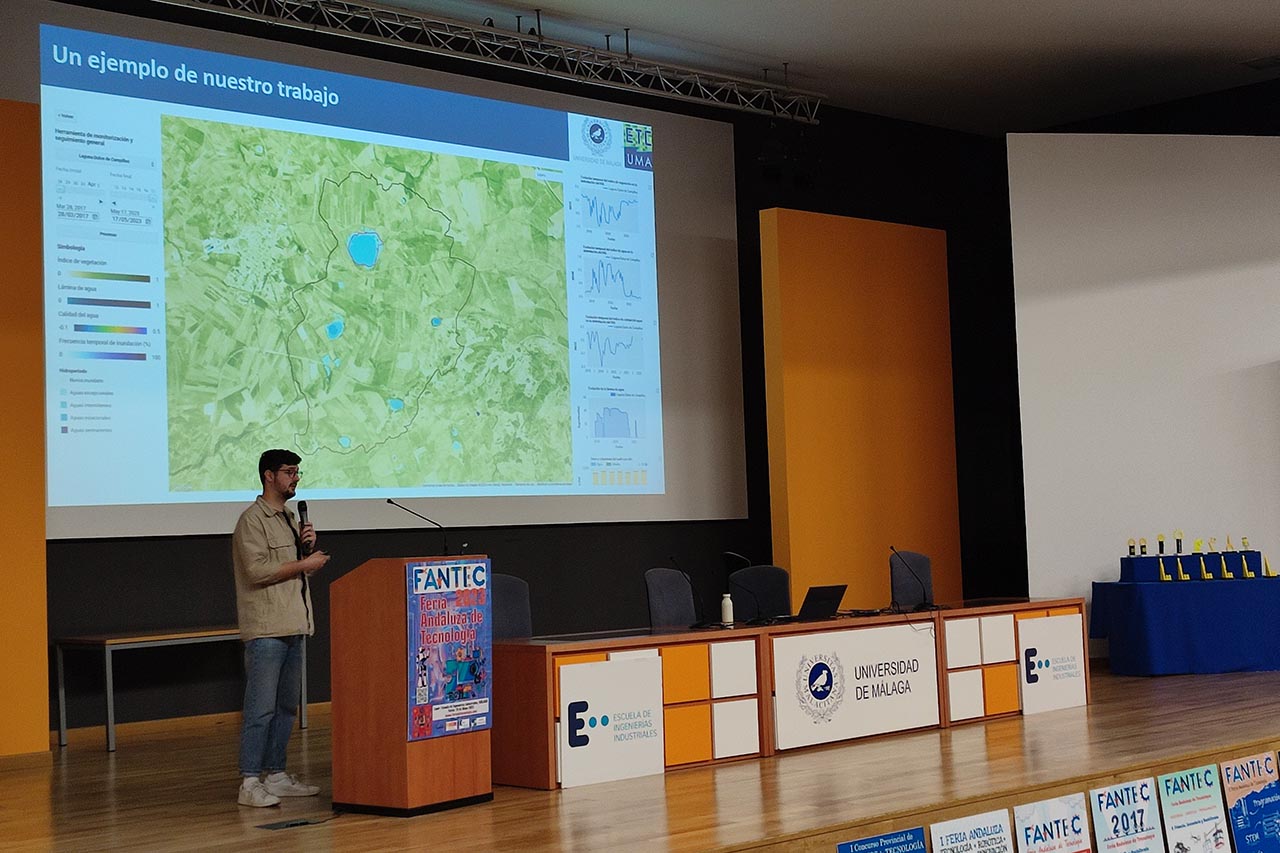 FANTEC 2023 was organized by the Andalusian STEM Association, the High School of Engineering of the UMA and the Association of Technology Teachers of Andalusia (APTA). The fair was made of several exhibition areas, workshops, exhibitions and circuits where young people could show and share their experiences, together with a space for entrepreneurship and innovation where collaborating companies and organizations connected with young people to explore the applications of technology in the world of R+D+I.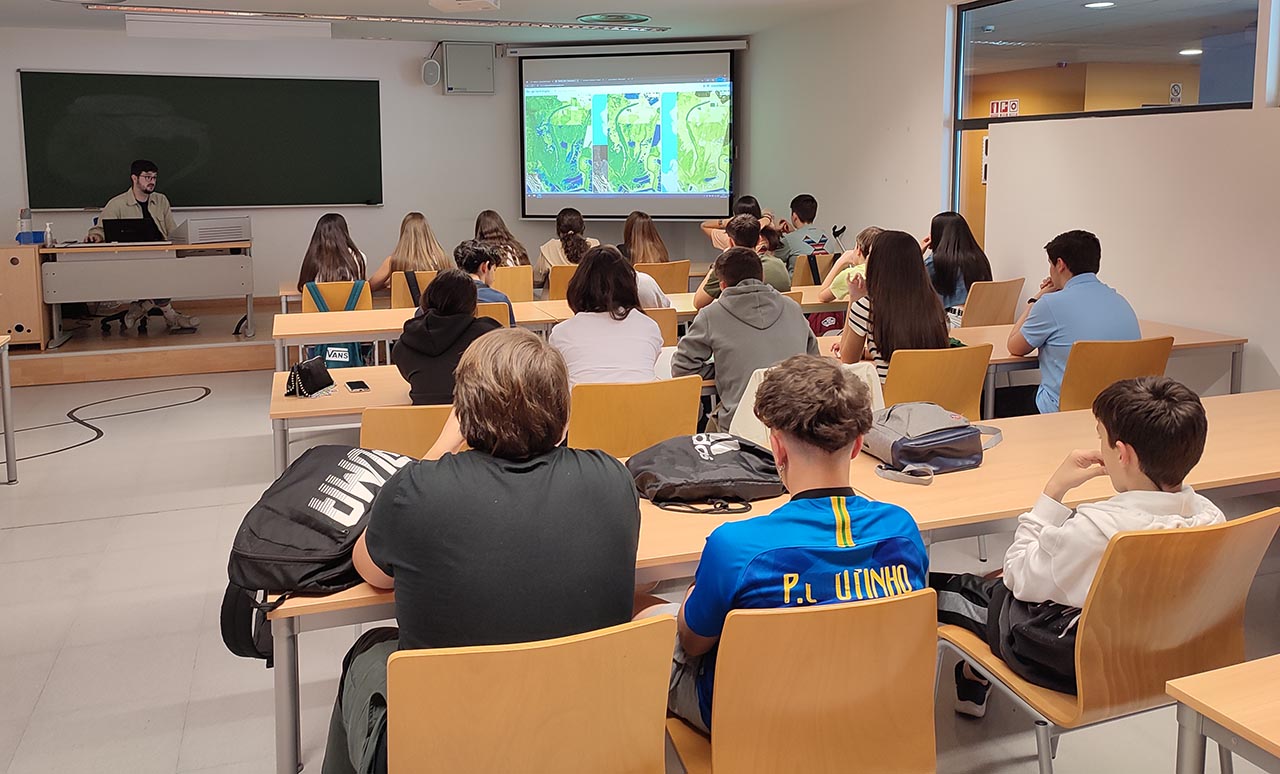 More information:
http://www.feriadetecnologia.com