European topic centre - university of malaga
Meet our team members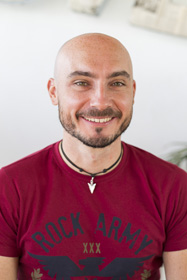 David Rodríguez
Senior researcher
David Rodríguez
Senior researcher
---
---
---
David Rodríguez-Rodríguez holds a European-mention PhD in Conservation Biology, an MSc in Ecological Restoration, two BScs: in Biology and in Environmental Sciences, and one University Specialist Degree in GIS and Remote Sensing.
He is author of 37 indexed articles, 6 books and 4 book chapters on territorial sustainability and biodiversity conservation.
Currently, he works as a Senior Researcher on Biodiversity Conservation and Management at the European Topic Centre, University of Malaga. His work and research interests include: protected area effectiveness evaluation; sustainability assessments at different ecological and spatial scales; environmental and socioeconomic indicator development; impacts of environmental policies and regulations; territorial planning; environmental sociology; and ecological restoration.
Books
Book Chapters
Journal Articles
Technical Reports