European topic centre - university of malaga
Meet our team members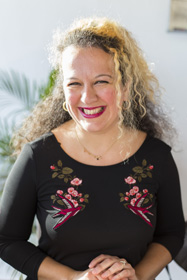 Ece Aksoy
Environmental scientist and GIS specialist
Ece Aksoy
Environmental scientist and GIS specialist
---
---
---
Ece Aksoy started working in ETC-SIA on May 2014 as a senior expert on Urban Environment and Soil Studies. She is an interdisciplinary researcher; BSc on Urban and Regional Planning; MSc on Geographical Information Systems (GIS); and PhD on Soil Science. During her master studies, she specialized in clustering and dealing with big databases by using GIS and remote sensing technologies and her master thesis was published as a book with the name of "Classifying Turkish District Data with K-Means and SOM Algorithms" (ISBN: 978-3-639-13560-2 Germany, 2009). She granted TUBITAK (The Scientific and Technological Research Council of Turkey) scholarship during her PhD and made research at Joint Research Centre (JRC) of European Commission in Italy for 6 months (2009-2010). After granted her PhD, she worked at JRC again as a post-doctoral researcher and scientific officer for 3 years (2011-2014) on developing a hierarchical process meta-model for up-scaling soil data from plot/field scale to catchment/local scale and moreover to Regional and European Scale (FP7 Project – SoilTrEC) and on digital soil mapping.
She has been working on numerous applied research projects in Turkey (urban environmental research projects for urban studies (Ecological Land Management Plan for Antalya Metropolitan Municipality, Sustainable Land Management Plan for Kadriye Municipality, Sustainable Land Management Plan for Tekirova Municipality, etc.) and projects on different scales (regional, watershed or urban-rural) (Yeşilırmak River Basin Development Project –Regional Plan, Rural Development Project in Yeşilırmak River Basin – Rural Development Plan, etc.) and in Europe (JRC) as an expert for the project of "Integration of the Soil Database of Turkey into European Soil Database 1:1.000.000 scale" (2008). She also worked as an international consultant of FAO-UN (Food and Agricultural Organizations of United Nations) for the Project entitled "National Geospatial Soil Fertility and Soil Organic Carbon Information System in Turkey" since March 2014.
Last 2 years, she has been involved the tasks dealing with assessing quantitative land degradation; impact analysis on land resource productivity and environmental sustainability; city typologies in Europe; urban ecosystems; impact assessment of major pressures on earthworms in Europe; assessing soil biodiversity potentials in Europe.
Her main interests are Digital Soil Mapping, Soil Classification Systems, Geostatistical Techniques, Soil Sealing, Database structure, GIS spatial modeling, Spatial Data Analysis, Urban and Regional Planning, Clustering, City typologies.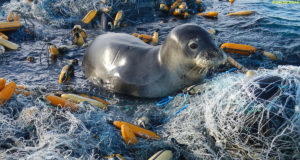 On the occasion of the workshop organized by IUCN and Région Sud in collaboration with its CPMR partner, the ETC-UMA Director, Dania Abdul Malak is presenting today 1 April 2022 a highlight on the wide range of actions required to ...
Read More