European topic centre - university of malaga
Meet our team members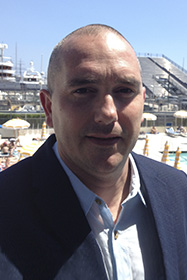 Carlos Guitart
Environmental policies specialist
Carlos Guitart
Environmental policies specialist
---
---
---
Marine Sciences, PhD (multidisciplinary). I performed as a senior scientist, scientific consultant and advisor in world leading ocean research institutions, government agencies and international organizations (ULPGC (ES), UPC (ES), CSIC (ES), IAEA(MC), PML(UK), CEFAS (UK), WHOI (USA), IEO(ES), UN Environment/MAP (GR). Eighteen years of expertise including the laboratory head, project manager and business developer roles. I lead teams to the optimal performance and achievements through individual and teamwork enhancement, adaptive management and strategic and organizational analysis.
For the most part, I consolidated my profile in marine pollution and international environmental policy through the UN Regional Seas Programme and similar (MED POL, Caspian Environmental Program-CEP, ROPME, OSPAR, EU MSFD). During the early years in research I focused on topics, such as chemical contamination including oil spill pollution; analytical quality assurance/laboratories accreditation; ecosystems health and marine environmental monitoring.
Beyond taking different roles at duty stations, I also led contaminant and oceanographic surveys worldwide (including training activities), communicated and published scientific articles, marine assessments and environmental reports, as well as build up strategic collaborations in countries in Latin America (Mexico, Brazil, Cuba, El Salvador), United States, Middle East (Azerbaijan, I.R. Iran) and Asia-Pacific (South Korea and PRC) and contributed to scientific cutting-edge projects.
At present, I am interested in the marine environment quantitative global analysis and sustainability development policies, emerging pollution issues such as marine litter, new marine monitoring and assessment technologies, as well as in information systems and knowledge management.