European topic centre - university of malaga
Meet our team members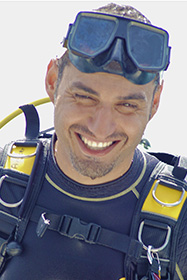 Ameer Abdulla
Senior Advisor on Marine Biodiversity
Ameer Abdulla
Senior Advisor on Marine Biodiversity
---
---
---
Ameer Abdulla is Associate Professor in Marine Conservation Science with the Global Change Institute and the Centre for Biodiversity and Conservation Science at the University of Queensland, Australia. Dr. Abdulla is a marine scientist by training and holds a PhD in Marine Ecology and a MSc in Marine Impact Assessment and Monitoring from James Cook University, Australia. He has over 20 years of experience in marine science and conservation in the Mediterranean Sea, Indian Ocean, Red Sea, Arabian Gulf, Great Barrier Reef and the Gulf of Mexico. Dr. Abdulla is holder of the 2017-2019 National Geographic Explorer Award and currently a Senior Conservation Science Fellow with the Wildlife Conservation Society, USA and an expert member of the IUCN World Commission on Protected Areas.
He is particularly interested in developing and harnessing multi-disciplinary marine science for conservation planning, ecosystem-based management and adaptation of marine ecosystems in the context of global change. He is the author of a number of scientific papers, book chapters, and technical reports that address these themes globally.
Journal Articles

Technical Reports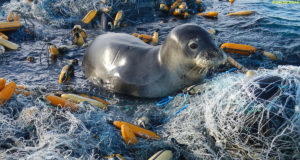 On the occasion of the workshop organized by IUCN and Région Sud in collaboration with its CPMR partner, the ETC-UMA Director, Dania Abdul Malak is presenting today 1 April 2022 a highlight on the wide range of actions required to ...
Read More