[et_pb_section bb_built="1″ admin_label="section" custom_padding="0px|0px|0px|0px" _builder_version="3.0.51″][et_pb_row admin_label="row" custom_padding="60px|0px|60px|0px" _builder_version="3.0.51″ background_position_1="top_left" background_repeat_1="no-repeat"][et_pb_column type="4_4″][et_pb_text admin_label="Texto" _builder_version="3.0.51″ background_layout="light" text_orientation="left" border_style="solid"]
Link to EU Biodiversity Strategy to 2020 and the MAES WG
[/et_pb_text][et_pb_text admin_label="Texto" _builder_version="3.0.51″ background_layout="light" text_orientation="left" border_style="solid"]
In order to implement Target 2 Action 5 of the EU Biodiversity Strategy to 2020, the assessment of European ecosystems needs to draw on a wide range of adequate available data for a spatially explicit mapping as outlined in the MAES report.
The ETC-UMA team lead different activities linked to the MAES WG including ETC-SIA´s 2013 report Towards a Pan-European Ecosystem Assessment Methodology (task 222_5_2 on Ecosystem mapping) and the MAES 2nd technical report [1].
These activities addressed comprehensively the key drivers of change (e.g. land/sea use and management), and the major pressures (air pollution, eutrophication, climate change etc.) they generate that alter the states of ecosystems. For these identified pressures, specific indicators covering each type of ecosystem were generated as a tool to assess their effect on modifying European ecosystems biodiversity (Figure 1). [2]
A series of 32 ecosystem specific indicators on the major pressures were produced. The indicators cover all types of Pan European ecosystems. These indicators are available for Member States to support them in terms of methodologies and data in their assessment of ecosystems and ecosystem services with Target 2 Action 5 of the EU Biodiversity Strategy to 2020.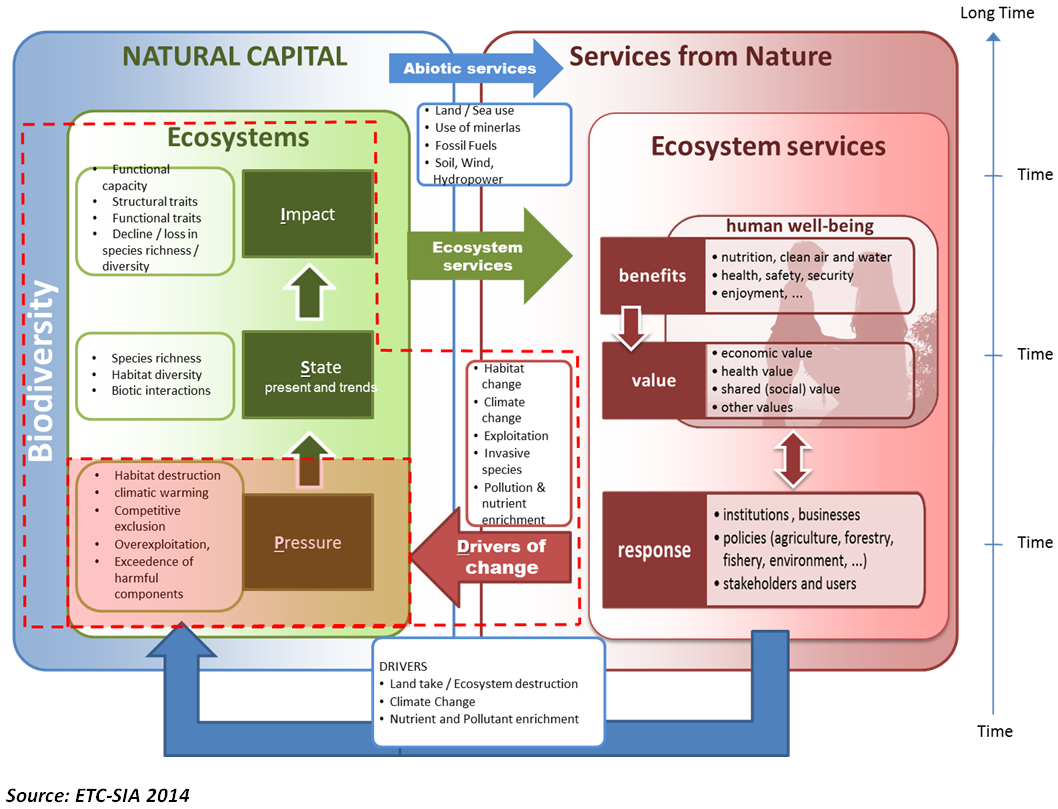 Figure 1. It illustrates the approach used by EEA in its progress on the DPSI (dashed) for assessing the biodiversity functionality and shows the main focus of this report on assessing pressures on ecosystem . (ETC-SIA 2014).
Figure 2 provides the resulting map of the indicator on shows pressure from nitrogen in European agro-ecosystems. The areas of intense nutrient pressure in Denmark, West Germany, Netherlands, Belgium, North-western France, Catalonia and the Italian Po Valley. The overall share of N input to agricultural soils illustrates the high importance of manure and mineral fertilizer as pressures to agro-ecosystems.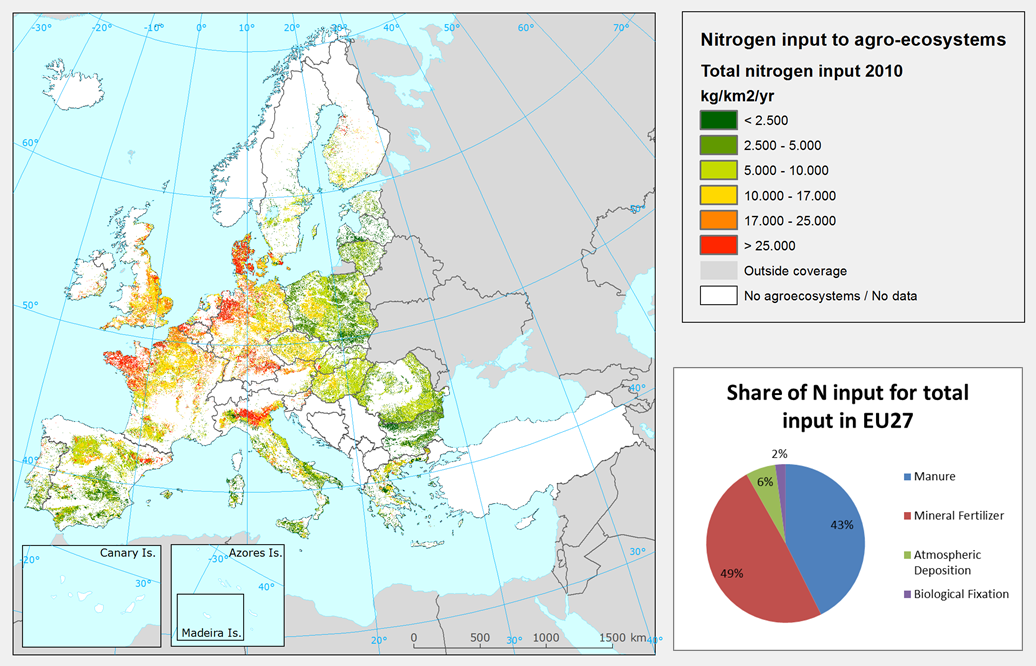 Figure 2. Nitrogen input to agro-ecosystems for the year 2010.
[/et_pb_text][/et_pb_column][/et_pb_row][/et_pb_section][et_pb_section bb_built="1″ admin_label="section" _builder_version="3.0.47″ custom_padding="0px|0px|0px|0px"][et_pb_row admin_label="Fila" background_position="top_left" background_repeat="repeat" background_size="initial"][et_pb_column type="4_4″][et_pb_posts_carousel admin_label="Posts Carousel EXTRA" _builder_version="3.0.51″ category_id="6″ display_featured_posts_only="off" ignore_displayed_posts="off" show_date="on" heading_style="custom" border_style="solid" remove_drop_shadow="off" posts_per_page="8″ heading_primary="Latest News" /][/et_pb_column][/et_pb_row][/et_pb_section]